Keep Your Fingers Crossed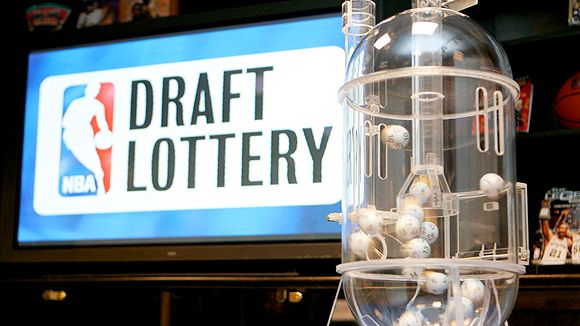 Wednesday is a pivot points of the Blazers' future. It's one of those pivot points that could drastically improve the talent of the team or crush the hope of all fans. What's so special about Wednesday? The NBA draft lottery takes place that day, May 30th.
Wesley Matthews will represent the team at the event. With the possibility of having two lottery picks in the upcoming draft, Blazer fans should be, and are, waiting anxiously.
One of those lottery picks that the team has a chance of getting is the pick they acquired from the Nets in the trade for Gerald Wallace. But, that pick is top-3 protected, meaning, if they get drawn to pick number 1, 2 or 3, the Nets keep the pick and the Blazers have to wait until next year to have that pick.
There have been some conspiracy theory-type talks surrounding the Nets pick. Certain commentators and talking heads have talked about how the league has a vested interest in the Nets move from New Jersey to Brooklyn and how they want to make it a smooth, successful transition. A quick way to ensure that it is a successful transition would be to "coincidentally" give the Nets a top three pick so they can acquire a game changing talent in the draft.
I have a hard time buying into a lot of conspiracy theories but I can understand that the league would want the Nets to build up one of the marquee markets in the league. But on the same hand, I also assume the bat of people and wouldn't accuse the league of any kind of rigged lottery.
Let's all hope that Wednesday night is a night of celebration. Wesley Matthews could (and should) come home with two lottery picks. Most likely somewhere around pick 5-7 and pick 10-12. Those could be great trade pieces or just building pieces in this deep draft.
But please keep in mind, the Blazers have found ways to mess up drafts before. Just having two lottery picks does not giftwrap an extra 10 wins or a playoff berth. The rest of the "dominoes" still have to fall into place this offseason.